General Information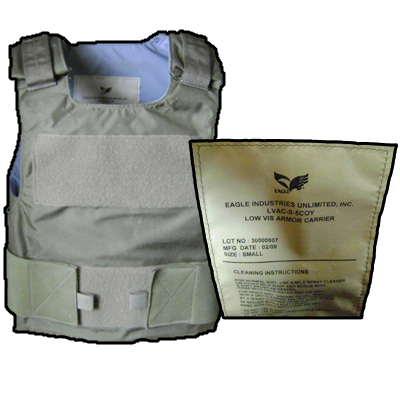 Eagle Low-Vis Armor Carrier.
Ordered from
Slings, Chest Rigs, Plate Carrier, Pouches ::SKD TACTICAL:: MultiCam Gear, BDU, AR15 Accessories
for $109 + $5 shipping. Great service there, they shipped via USPS First Class Mail.
Review:
I received the Low-Vis Armor Carrier (LVAC) only a week ago, so this review will be updated in the future after some skirmishes wear it down.
Quote:
Originally Posted by
SKDTac
This Low Visibility Armor Carrier was developed for a special unit that needed BALCS cut armor to wear under an outer shirt when operating discreetly. The carrier will hold BALCS and plates, but has no provisions for pouches or attachments. Outer cover is made from 500D Cordura, and inner is made with an anti-microbial material. Provides a great armor platform to wear a chest rig over.
Overall the LVAC feels pretty lightweight, it is very form fitting and comes in a variety of sizes. For someone who is short (such as myself) I was very surprised that this fit me. (I ordered a size S) It also comes in an array of colors, Black, CB, Ranger Green, Multicam, Khaki and OD.
As you can see, the LVAC has velcro both on the front and back.
The velcro is single stitched and is par in quality with condor's velcro stitching.
On the lower half of the LVAC are two double elastic bands which allow the LVAC to form to your body when properly adjusted.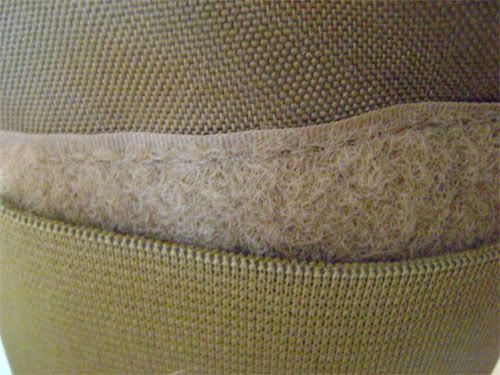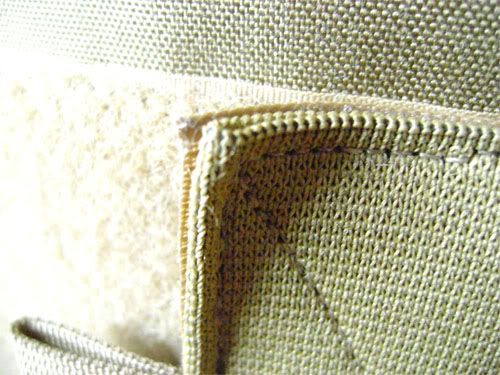 These bands appear to be very durable. At the end of the elastic bands are small tabs which allow you to release the velcro easier. These tabs have two sets of stitches in them and do not appear to want to rip off in the next century
The top of the LVAC has an adjustable shoulder pad. The shoulder pad is double stitched and will allow for roughly 6 inches of adjustment.
The inside consists of a grey anti-microbial material which is double stitched to the outer layer. Feels like the 500D condura on the outside, but somewhat smoother.
The inside of the inside allows for the insertion of SAPI plates and BALCS armor. (Or cardboard if you just want it to be stiff
)
Overall the LVAC is a great buy for those of you who don't mind saving up the extra pennies for a quality piece of gear. It is overall very light and is meant to be worn underneath a jacket, or a chest rig.
-
CodyD
--Edit--
Can someone fix the website URL in the title? it says
http://htpp://skdtac.com
instead of
Slings, Chest Rigs, Plate Carrier, Pouches ::SKD TACTICAL:: MultiCam Gear, BDU, AR15 Accessories
Thanks.