General Information
I have been airsofting regularly at Jericho Lake Elsinore and Jericho Camp Pendleton (before it closed
) for about 2 years. I was told by the field owner that I had a milsim attitude about me, which led me to try and keep everything as real as possible.
I have only a few guns but they have served me well over the years. My rifles consist(ed) of a JG Frankenstein m4 (my first m4), CYMA AK47 tactical, ARES MK18 mod 0, G&G MK18ishhhhh rifle, WE-Tech Scar, Tanaka Kar98, and a few others. Sidearms consisted of a We-tech 1911, KJW p226, KJW 1911, HFC darkhawk.
In regards to kit, I have owned a plethora of rigs and uniforms over the years. I got an allied industries MBSS not long ago and have stuck with that for now. (and probably will for a long time) Always running some sort of desert pattern, and always carrying at LEAST 40 pounds of gear on the field.
My main goal when I am on the airsoft field is to make everything fun not just for myself but for all the other people playing as well. However this is not always the case as sometimes I whip up a serious attitude when doing a milsim scenario with some difficult objectives.
I started a youtube channel under the name "xxjomammaxx" which is almost entirely dedicated to airsoft and I have about 1000 subscribers who have been wonderful over the years.
If you guys have any questions at all about my shenanigans, gear, etc. Always feel free to ask me or send me a PM
and now for a few pictures: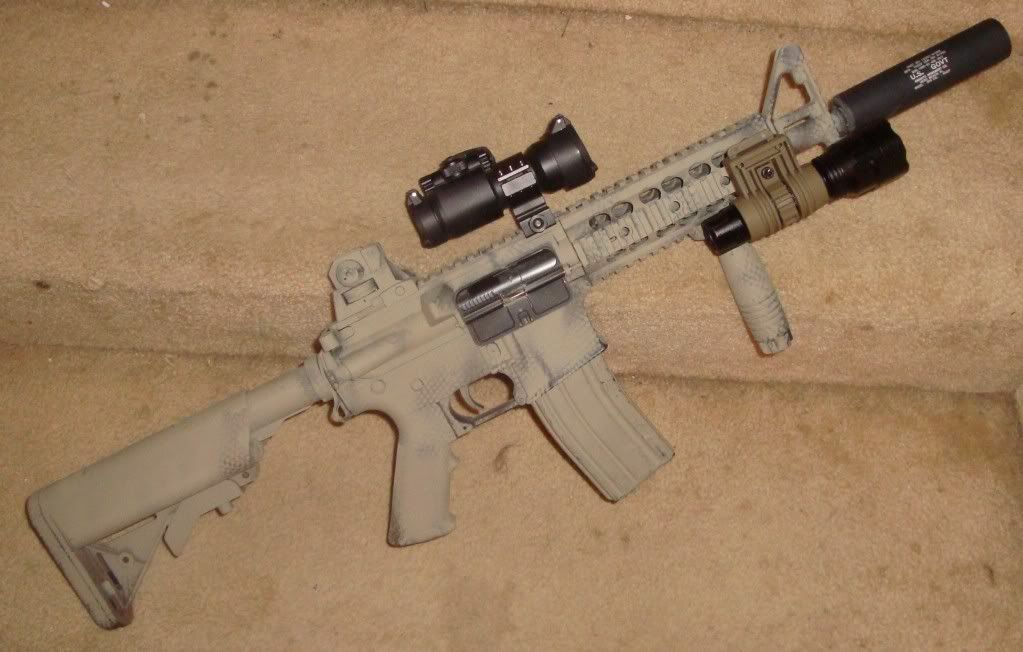 The G&G Frankenstein M4
How my SEAL kit looks mainly