Discussion Starter
·
#1
·
Hi all. So, to start I'm totally new to airsoft, but mechanically inclined (engineer). Built real ARs, cars, etc so I can move around AEG but need someone to teach me.
My son got into airsoft, but a great unit for his rifle (ARP 556) I should have done the same but wasn't sure how far I would get into ti.
So, I bought this: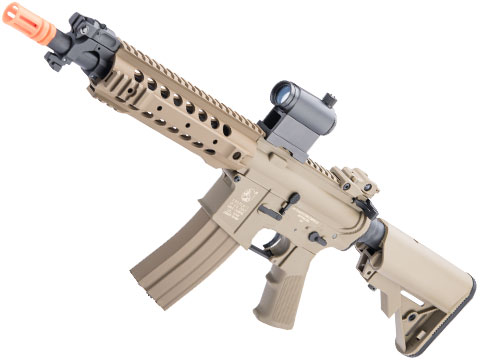 Shop The Newly improved G3 gearbox developed under collaboration between Matrix and S&T offers the same features found in the G2 series such as a microswitch trigger, improved steel gears, full steel teeth piston, and aluminum cylinder. New to the G3 series gearboxes is an improved QD spring...
www.evike.com
Worked great about half a dozen times out target shooting with him, albeit his was so much better. Well went out to target shoot again and after 30 rounds or so just got a horrible grinding noise when I pulled the trigger. Put it away and later proceeded to learn how to disassemble and inspect, and how the gear box works as best I could.
Took it apart and I could see rubbing on the motor pinion teeth but nothing worn yet.
Took apart gear box, watched a video and it pretty much said shim before you upgrade so I proceeded to learn how to ship, assembled the gear box, and did 3 or so dry fires with just gear box and handle to check, sweet, it was working again! No grinding and felt like it had power. At this point I wish I had fully assembled and tried with bbs! But I did not.
I decided, as long as I have the gear box open, let's do the gear box upgrades.
Replaced plastic nozzle with Maxx CNC double o-ring nozzle (21.25mm, checked old one with caliper but my caliper sucks so not sure how accurate to tenths or hundreds it is these days)
Replaced plastic single oring cylinder head with ASG Lonex Ultimate double o-ring aluminum cylinder head
Replaced plastic flat rubber seal piston head with Lonex POM Expanding piston head
Gear box already came with metal gears and ball bearings.
Put gun back together fully this time, went to shoot thinking this thing would be cool now. Only every 10th shot or so a bb comes out and it literally lobs it about 20 feet, I could throw it harder!
What did I do wrong? I noticed the piston head is "expanding" is there something I perhaps did wrong there for it to seal? It did indeed feel loose when I put the piston back in the cylinder.